Wrongful Death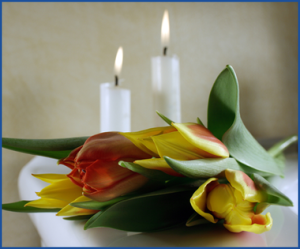 The goal of this type of personal injury claim is to compensate close relatives of someone who is killed due to the negligence or misconduct of another individual, company or entity. Immediate family members of the deceased can bring wrongful death claims. This means that parents, spouses, and children are almost always eligible to file a claim, although minors may need an adult guardian to bring a lawsuit to court.
Every state has a civil "wrongful death statute," or set of statutes, which establish the procedures for bringing wrongful death actions. Actions for personal injury, conscious pain and suffering, or expenses incurred by the decedent prior to death are brought by a personal representative. The damage awards from these actions belong to the estate and may pass to different parties as directed by the decedent's will.
The kinds of damages that may be recoverable in a wrongful death claim are:
Immediate expenses associated with the death, such as medical and funeral expenses
Loss of the victim's anticipated earnings in the future until the time of retirement
The pain, suffering, and mental anguish of the survivors
Loss of inheritance caused by the untimely death
Loss of benefits caused by the victim's death, such as a pension and medical coverage
Loss of care, protection, and companionship for the survivors
General and punitive damages
Emotionally, it is very difficult to pursue a wrongful death claim immediately after a family member has been killed. However, in light of time deadlines for filing such a lawsuit, you should contact an experienced personal injury attorney as soon as possible to discuss your legal rights and your potential case.
HSSH has experienced wrongful death attorneys and would be happy to discuss your claim with you. The consultation is free and if we do not make a recovery on your behalf, you owe us nothing.
Just call 800-753-5359 or 806-376-8903 (Texas office) or 303-333-2200 (Colorado office) or contact us by clicking here.